(Scissors)
Digital, 22:28 min, 2023

short documentary film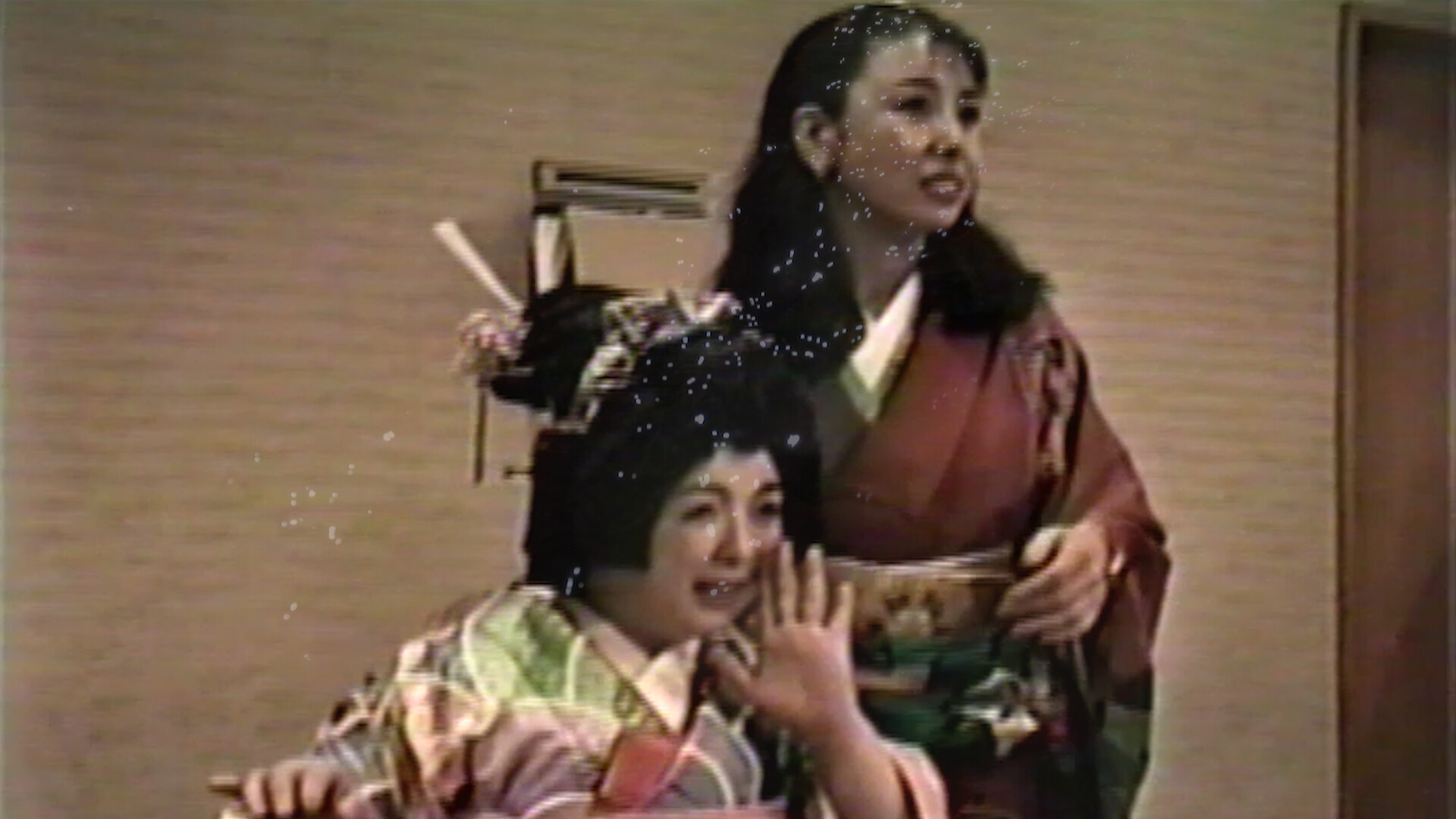 Logline

This experimental documentary short follows the filmmaker's Japanese mother, Eiko, as she attempts to find a final resting place for the ashes of her younger sister who refused to be buried in their family plot in Hasami. Through a tapestry of dreamlike reenactments of memories and dreams, Hasami (Scissors) is an attempt to understand Eiko as a person outside of her role as a mother and to aid in her journey to heal from an abusive childhood.
CURRENTLY IN EARLY STAGE OF DISTRIBUTION, EXHIBITION

Director's Statement

Shot on location in Hasami, Nagasaki Prefecture, Japan, I presented this experimental documentary short film as a culmination of my graduate MFA thesis work in Social Documentation at UCSC. The doc explores heavy topics like domestic abuse and the transfer of intergenerational trauma that is tended to emotionally, visually, and sonically with great care.
This short reflexive film navigates ideas of intergenerational trauma, healing, mother-daughter relationships and expectations, Japanese-American identity, & the impossibility of moving on after the death of a close loved one by the incorporation of performance--from both professional Butoh dancers and my mother.
My initial project centered the US military bases in Japan, and specifically, where I am from in southern Kyushu, Sasebo-city. My mother was always the central character as she had married my father, a US Marine, in 1989. As I spent time in my childhood home where my aunt, grandmother, and grandfather all died, I realized I needed to help my mother process her grief and to heal from her deeply rooted familial trauma. When my aunt passed away from cancer before any of her siblings, she pleaded to not be buried in the family grave to avoid being bound to her abusers in eternity. Her ashes sit in our home in Ureshino, the town that sits next to Hasami. She appears in my mother's sleep and haunts her nightmares by wandering around the house at night, seemingly restless.
Through playing with performance & realist documentary format, this film is an experiment, prayer, meditation on the ghosts in our memories and dreams.
Credits


Director, Editor, Co-Producer: TOYOKO MATSUO SAINDON
Co-Producer: EIKO MATSUO
Cast: EIKO MATSUO, AKIKO MATSUO, HIROCHIKA TOKI, SUMIKO TOKI, SHINO MINE, SAE MINE, EMIKO IKEDA
Butoh Dancers: NAOKA UEMURA, ASAMI HIROKA
Additional Camera: SYD HALIBURTON
Music: SYD HALIBURTON
Title Design: CASEY JARGO
Sound: LIEN DO & MATTHEW PEREIRA